To pay monthly for childcare, just follow the simple steps below:
1. Log into your account and make your childcare selections as usual
2. When at the payment page, click the "Payment plan" button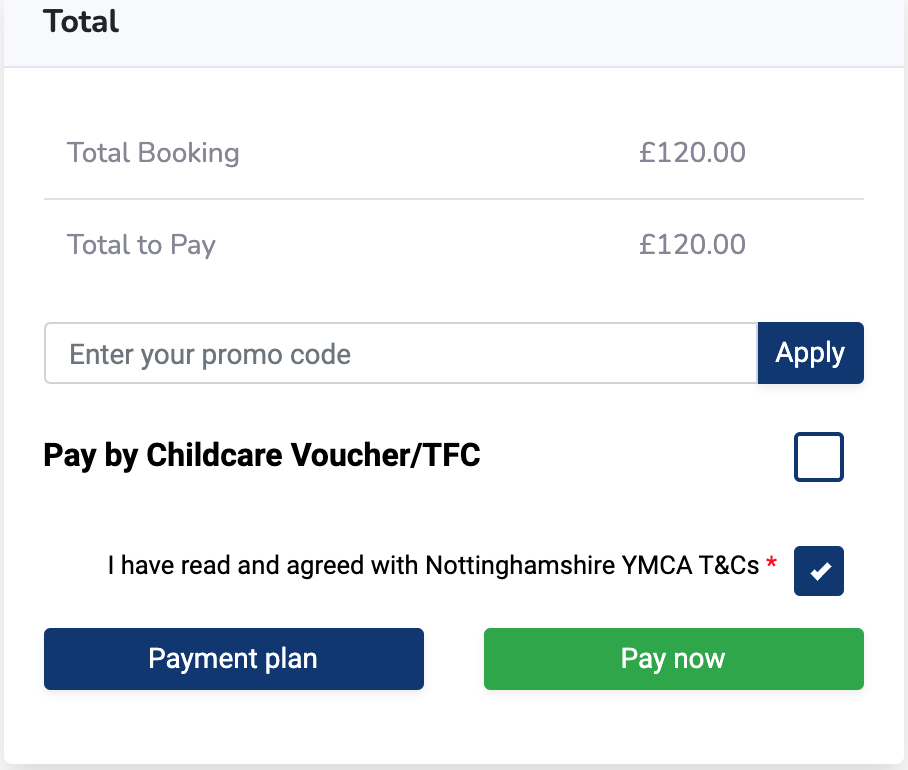 3. Choose to either pay via Credit Instalment, or Standing Order. Both of these options space your payments monthly

4. Choose what day you'd like you recurring payment to be taken

5. Review your payment dates and click "Submit". You're all booked in!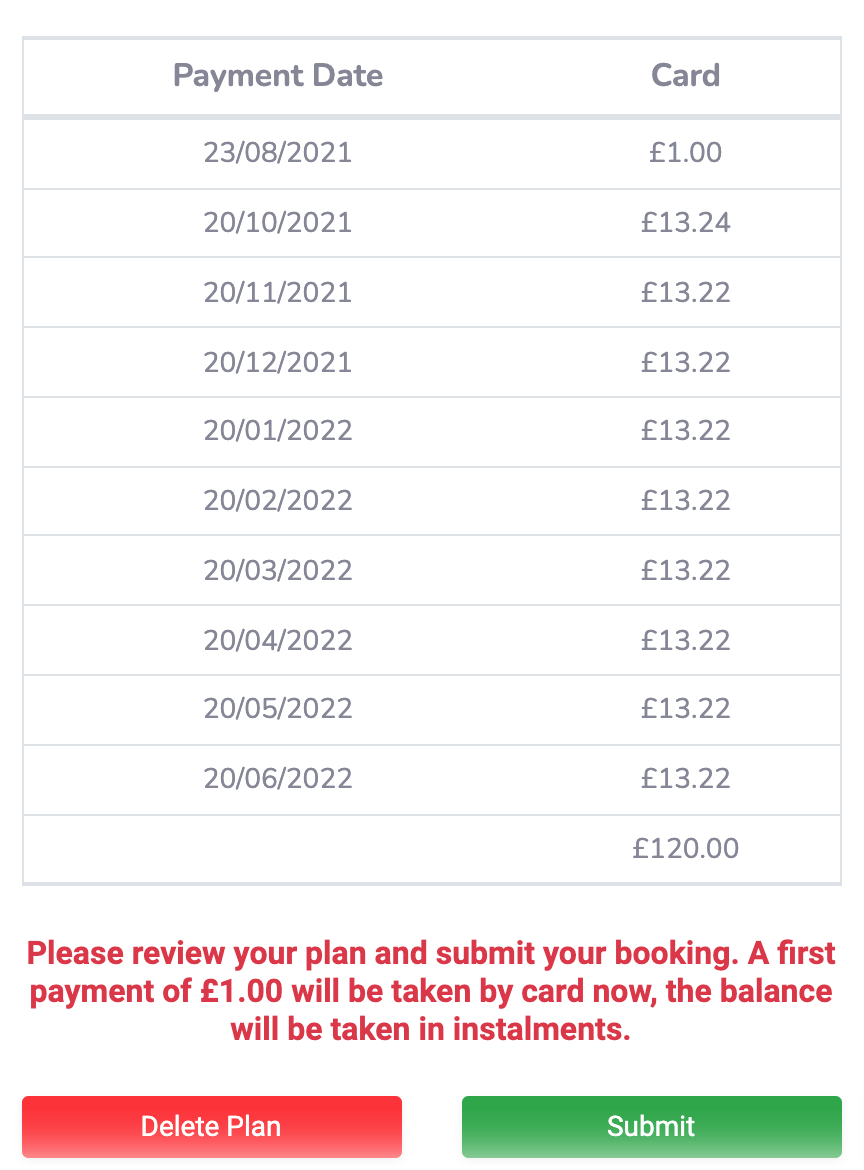 If you have any trouble setting up a monthly payment plan, simply email on childcare@nottsymca.org and we will do our very best to help you.